Welcome to Greater Ohio Area SuperKids Classic, Inc.! We are a non-profit organization dedicated to providing children with disabilities the opportunity to experience the excitement and thrill of Soap Box Derby style racing.
Our annual race is held each June at the historic Derby Downs race track in Akron Ohio. The race provides an opportunity for kids who are not able to participate in traditional Derby racing due to a disability, to showcase their skills and compete against their peers. The top 4 finishers of our race advance to the National Championships in July.
But our commitment to our SuperKids extends beyond just our annual race. Throughout the year, we offer various events and activities to celebrate our SuperKids and provide them with a sense of community and support. We believe that all children should have access to fun and engaging activities, regardless of their abilities.
Thanks to the generosity of our sponsors and volunteers, we are able to provide all of our events at no cost to SuperKids and their families. We are grateful for their support and are always looking for more individuals and organizations to join our cause. If you are interested in becoming a sponsor, please
click here
 to learn more.
We invite you to learn more about becoming a SuperKid or supporting our organization. Together, we can provide opportunities for all children to reach their full potential and feel the joy of racing.
New Fun Run!
Are you a former Ohio SuperKid racer who has aged out? Don't worry, we've got you covered! Greater Ohio SuperKids is excited to announce that we will be offering a special Fun Run on June 3rd, exclusively for previous Ohio SuperKids racers who are 19 years of age or over.
At Greater Ohio SuperKids, we believe that racing is for everyone. Our
Fun Run
is a fantastic opportunity for former racers to come back and experience the excitement and camaraderie of our race day once again.
Upcoming events
We hope to see you there!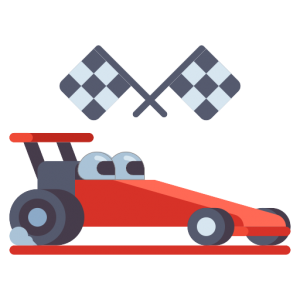 Race Day
Saturday, June 3, 2023
Derby Downs
789 Derby Downs Drive, Akron, OH 44306
Mark your calendars for the 2023 event!
---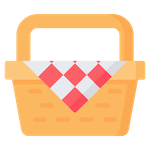 Volunteer & Family Picnic
Sunday June 4, 2023
Greater Akron Area Motorcycle Club
1540 Smith Road, Akron, OH 44313
Enjoy friends, fun and food. Don't forget to bring a covered dish!
---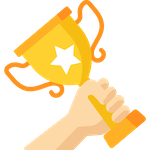 Awards Banquet
Wednesday June 14, 2023
Guy's Party Center
500 E Waterloo Rd, Akron, OH 44319
Join us to celebrate our racers and volunteers!
Thank you to banquet sponsor Viking Bags!
Thank you to our 2023 Sponsors