Greater Ohio Area SuperKids Classic, Inc. conducts a Soap Box Derby style race for children with disabilities, ages 7 to 18, in Northeast Ohio including Cuyahoga, Medina, Portage, Stark, Summit and Wayne Counties, and any county without an official SuperKids race.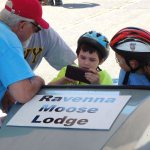 THANKS FOR A SUCCESSFUL PRACTICE DAY!
Thanks to racers, co-pilots and volunteers for a successful Practice Day at Derby Downs on May 20th.  It was a little chilly at the top of the hill, but we avoided the rain and had a great night!  We look forward to seeing everyone on Race Day, Saturday June 1st.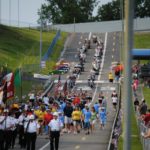 JOIN US ON SATURDAY JUNE 1ST
Twenty six racers will participate in our June 1st. Race events kick off at 10am with a parade down the Derby Downs Hill. The race begins after the parade and continues until a winner is declared. If you are not already joining us as a racer or co-pilot family or volunteer, please join us in the stands to cheer on our racers!  Click here for more information on getting to Derby Downs.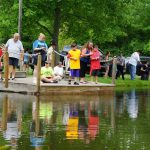 FAMILY & VOLUNTEER PICNIC
Racers and Co-Pilots and their families, volunteers, and sponsors are invited to join us on Sunday June 2nd for our annual picnic.  Click here for more information on the picnic and other upcoming events.