Donny Stoffer Volunteer of the Year Award
Each year we recognize one or more volunteers that show outstanding passion and dedication for making the race a special day for our SuperKids. This year the award is even more special to us. In 2014, The Greater Ohio SuperKids Classic Inc. family lost a long-time volunteer – Donny Stoffer. Donny was a hard-working, dedicated volunteer often seen in the background, working on cars or doing whatever was needed to make the race a success. Donny worked for Rotek, and was a member of the Ravenna Moose 1234 and USW Local #8565. His passion and dedication introduced many co-workers and friends to the race. In January 2015, the GOASKCI board voted to dedicate our annual volunteer of the year award in memory of Donny – to honor a special volunteer that shows that same passionate spirt as he did.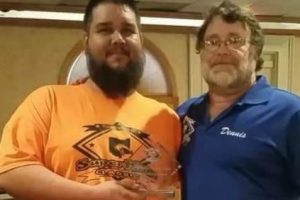 2018 Recipient
Aaron Weatherford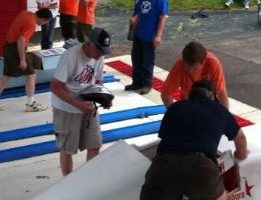 2017 Recipients
Christine & Paul Richards
Austin Armbruster (Junior Volunteer)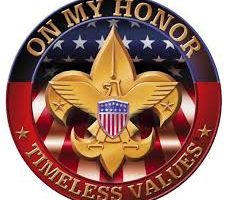 2016 Winner
Boy Scout Troop 177, Stow Ohio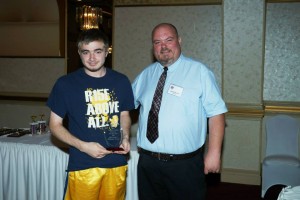 2015 Winner
Chris Lantz & Jonathon Cottle
Chris and Jonathon were invaluable this year with the cars and helping everything run smoothly between the top and bottom of the hill.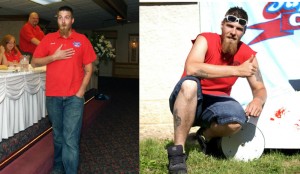 2014 Winner
Randy Frye
Randy has only been with the organization for a few years but has fell in love with the kids, and is instrumental on race day making sure the cars go down the hill safely!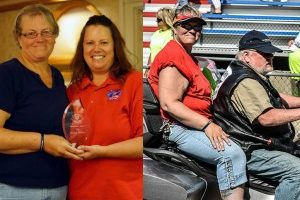 2013 Winner
Denise McCoy
Denise has been with and around the organization since her son was young.  She has helped out in every way possible, and does more than asked.  This is her last year with the organization and she will be greatly missed!