The Dave Mitan Sponsor of the Year Award is a special honor named after a true hero and visionary of the Greater Ohio Area SuperKids Classic Inc. Dave Mitan was a veteran who saw the potential for our race to impact the lives of special needs children and their families in a powerful way. His passion and dedication inspired a group of fellow veterans to launch an effort with All-American to design and build cars for these special children. He was the ultimate "sponsor" of the Greater Ohio Area SuperKids Classic Inc., and the inspiration for the national effort that is now the National Super Kids Classic.
To recognize outstanding contributions to our race and mission, we present the Dave Mitan Sponsor of the Year Award each year to an outstanding company, organization, or individual who goes out of their way to support our race. Whether through financial contributions, in-kind donations, or volunteering time and expertise, our sponsors make it possible for us to continue providing our special kids with the opportunity to experience the "thrill of the hill" and create lasting memories with their families.
We are grateful to all of our sponsors who help us make our race day special for our SuperKids, and we are honored to present the Dave Mitan Sponsor of the Year Award to recognize those who go above and beyond to support our cause.
2022
---

Liberty Ford, Maple Heights
Liberty Fordhas been a Champion Race Day sponsor since 2021. In addition to their financial sponsorship, Liberty Ford also provides the trucks on race day to transport racers, co-pilots and SuperKids cars to the top of the hill. We thank Liberty Ford for their ongoing commitment and for willingness to offer support whenever asked!
2021
---

Kolesar Family
The Kolesar Family has been a sponsor and active volunteers since 2018. Along with supporting Ohio SuperKids financially over the years, the family members  have held roles including co-pilot, board members, photography, car maintenance, starting line operations and more.
2019
---

Table 7 United
2018
---
Don Wood
Each year, Don purchases hundreds of dollars worth of items to raffle among the Employees of the Goodyear Innovation Center, and contributes all raffle revenue to SuperKids in the name of the Employees.  Don has also brought USW Local 2L to as a repeat sponsor in partnership with the Goodyear Employees. And this year, he arranged for us to display one of our cars in the lobby of the Goodyear headquarters lobby to promote our race and take donations.   We are so grateful for his long-term dedication and innovate ways of supporting SuperKids!
2017
---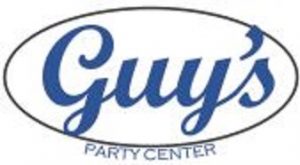 Guy's Party Center
Guy's Party Center is a long-time sponsor of the annual Greater Ohio Area SuperKids Classic race banquet.  With patience and generosity the staff of Guy's make our banquet possible, from coordinating a dinner selection that is kid and adult friendly, to managing last minute requests to accommodate our racer and family needs.  We greatly appreciate Guy's long term support and look forward to working with them each year.
2016
---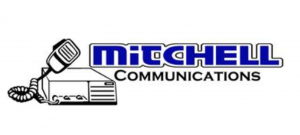 Mitchell Communications
Each year, Mitchell Communications donates the use of radio/walkie talkie equipment for Practice Day and Race Day. Without this equipment, our Board and Volunteers would not be able to maintain critical communication with each other – from the top of the hill, to the announcer tower, to the bottom of the hill car run-out.  This ability to maintain communications during our Practice and Race Day is a priceless contribution to our events.
2015
---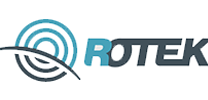 Rotek Inc. and United Steel Workers Local 8565
In 2014, SuperKids lost a dedicated and tireless volunteer, Donny Stoffer. Donny worked for Rotek, and was a member of the Ravenna Moose 1234 and USW Local 8565. In memory of Donny, Rotek and USW Local 8565 sponsored our 2015 race at our highest financial sponsorship level. The 2015 Sponsor of the Year Award was presented to Rotek and USW Local 8565 as a tribute to Donny and in appreciation of the support they have always shown our race.
2014
---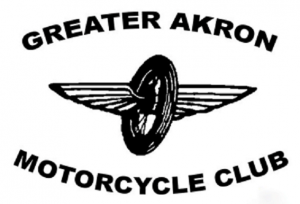 Greater Akron Motorcycle Club
GAMC is a significant community partner for our race and other operations and events throughout the year. Their service in support of our mission is beyond that of a typical sponsor, not only providing financial sponsorship each year, but: serving on our Board of Directors; providing space for Board meetings and other events; sponsoring our annual picnic and Christmas parties; maintaining, repairing and storing our cars; and coordinating the "bottom of the hill" experience on Practice and Race Day ensuring racers and co-pilots end their downhill race safely.
2013
---

Allen Family
2012
---

Allen Family
2011
---

Employees of Goodyear Innovation Center